Covid-19 Update
Firstly, we would like to thank you all for your patience over the course of the day. We have done our very best to answer as many queries and questions as we can, but it has been a challenging day of planning and organising for this unexpected closure.
We have detailed all of the key information you will need below. It has, however, been put together in haste, so please do contact the school office if you feel we have missed anything!
Children Learning Off Site
All classes, including Nursery, will begin remote learning from tomorrow. Vulnerable children, and the children of Key Workers, should ONLY attend school if you have registered for a place. You will have received a text message, through the schooljotter app, to confirm a place has been allocated for your child. Children will be turned away from school if they turn up, but are not allocated a place on the bubble register.
On this website you will see the Class Hub tab. This will be the area of the website where key home learning information will be posted, including lesson links. This tab is password protected – adding an extra safeguarding measure. The username and password for this tab has been sent out through the jotter app messaging service today – you will need to be logged in to receive this message as it is sent privately to the school community, rather than through the public notices/news. We ask that you do not share this username and password with anyone outside of the school community.
As you enter the Class Hub tab you will see that each class has their own page. The main page is for when school is open as normal. For remote learning you need to click the drop-down arrow, you will then be able to click into the class remote learning page.
As you enter the class remote learning page you will see a table at the top. This table will be used to provide the link for each live lesson, taught through Zoom. Links will only be posted 10 minutes before each lesson begins. To enter the lesson your child simply needs to click on the link and wait for their teacher to admit them. The Zoom lessons can be accessed through a web browser, there is no requirement to download the Zoom app. All lessons will be recorded and posted on the remote learning page after the lesson ends. We hope this gives families complete flexibility, with children able to join the live lesson, or watch the recorded lesson at a convenient time. On the class remote learning page you will see two folders, one will be for recorded lessons and the other for work activities and task information.
In the table on the class remote learning page you will see the class email address. This email address should be used for all communication with the class teacher, including submitting work and receiving feedback. Older children can submit work themselves if you allow them to have an email address, or you can simply submit work for your child at the end of each day. We are asking that all children engage in the remote learning, and thus will expect a daily email from each child/parent unless you inform us otherwise. Should you have any problems or queries please do not hesitate to email class teachers who will be online throughout the whole school day.
To try to make scheduling as simple as possible all classes from Reception to Year 6 will stick to the same daily timetable of live lessons. Lesson length may vary, but will involve roughly 15-20 minutes of live input with the teacher, followed by work set for the children to complete independently. Please note that work set through IXL or Busy Things will be automatically sent to the teacher – so this does not need to be sent via email. We are also in the process of setting up a Reading website for Y3-6 children. Details will be sent out as soon as we have them. Year 5 have been trialing this website, Reading Plus, and so already have their access details.
The daily timetable of live lessons for Reception to Y6 will be as follows –
9.15am – Maths
10.45am – English
1.15pm – Reading/Phonics - Y1-6, Topic - Reception
2.15pm – Creative/PE/Jigsaw – Y1-6, Phonics - Reception (for Reception this lesson will be in the form of pre-recorded sessions, differentiated to each ability group)
Nursery –
Mrs Oakley-Hale will pre-record 3 sessions a day. Nursery children can then watch these at any time during the day. Tasks and activity ideas will also be posted on the class page, in the activities folder. Mrs Oakley-Hale will do a live story time for Nursery on a Friday at 1pm.
Acceptable Use and Behaviour Expectations for Live Lessons – Parents and Children
Ensure your child is ready with their home learning pack, in plenty of time before the live lesson.

Use the link on the class page of the website to join the lessons. Ensure that this link is NOT shared with anyone outside the school community.

Children should enter their first name as they join, younger children may need an adult to support them when opening the link and joining the lesson.

Please ensure your child joins at the correct time if they wish to take part in the live lesson.

Ensure your child has access to a quiet place away from distractions such as siblings, TV and pets. This will ensure they focus on their learning.

Please ensure your child is dressed appropriately – we advise clothing suitable for a non-uniform day at school.

It is parents and carers responsibility to ensure that the background is appropriate. Be aware that others will be able to see and hear when the camera and the microphone is on. It is vital all members of the household are aware that your child is live online to avoid any inappropriate content being shared with the class.

Children must mute their microphone on entry to the live lesson until they are asked to respond. If a teacher asks a child to respond, it is their responsibility to unmute their own microphone (this cannot be done by the teacher).

Please ensure your child is aware that when they talk out loud their voice and response is being recorded as part of the live lesson. They should always be polite and respectful as they would in school.

Similarly to being in a classroom in school, if your child's behaviour is not acceptable they can be removed from the virtual classroom and would need to watch the live lesson as a recording. This is posted on the school website immediately after the session.

If in the highly unlikely circumstance that there is a safeguarding concern during a recorded lesson this would not be uploaded to the stream to watch at a later time. The class teacher will put either a summary of the teacher input or a pre-recorded short video on the class page.
IMPORTANT -
Please be aware that by allowing your child to access live lessons you are allowing them to see and hear into the homes of their teacher and classmates. Whilst we will do all that we can to mitigate any safeguarding concerns, we are unable to completely control the audio and video streams entering the live lesson. Should live lessons give you any cause for concern or worry, we would recommend your child watches the recordings after each session has ended.
Children will only be permitted to join a live lesson if ZOOM permission has been completed. Teachers will have to remove children from the lesson if they are not on the confirmed list. They can, of course, watch the lesson afterwards.
Vulnerable and Key Worker Children
Children registered for a Key Worker/Vulnerable Child place will attend school from 8.45am – 3.15pm. At the moment our before and after school provision will be open. You can book places through SQuid. Should we begin to have staffing issues it will be our before and after school offering that will be the first to close. This may be with very little notice, due to the nature of Covid, so please be prepared to make alternative arrangements.
The children in school will be split into 3 bubbles. As with the Autumn term, should a child or member of staff within the bubble be confirmed with Covid-19 then the whole bubble will be expected to isolate.
Bubbles will be organised as follows –
Bubble 1 – Nursery, Reception and Year 1 – these children will be based in Nursery/Reception and should enter school via the front gate (Hussey Road), near the staff car park. Parents and children should stand on a painted cross when entering the EYFS playground – only one adult should enter the site with each child, ensuring they remain socially distanced from other adults at all times.
Bubble 2 – Year 2 and Year 3 – these children will be based in Year 3 and should enter school via the Chapel Street gate. Parents and children should stand on a painted cross when entering the KS1 playground – only one adult should enter the site with each child, ensuring they remain socially distanced from other adults at all times.
Bubble 3 – Year 4, 5 and 6– these children will be based in the Year 5 and 6 classrooms. They should enter school via the Kingswood Drive gate. Parents and children should stand on a painted cross when entering the KS2 playground – only one adult should enter the site with each child, ensuring they remain socially distanced from other adults at all times.
Each bubble will be led by support staff. Children in school will link in for their lessons via the large screens in the classrooms, and will complete the same work that the children will be completing at home. We hope that this will best support the continuation of learning for all children, and also allow a seamless transition for the Key Worker children doing a mix of both in school and home learning. All children should bring their home learning packs into school each day – they will need these packs to access the live lessons and to complete tasks their teachers set.
Children should bring minimum items to school, as during the Autumn term. They will need to wear school uniform, with the exception of their allocated PE day.
PE will begin next week with allocations as follows –
Bubble 1 – Friday Bubble 2 – Thursday Bubble 3 – Friday
The children will not be doing PE all day, but we feel allowing them to wear sports clothing on these days will support our Covid measures.
The children based in Bubble 1, our youngest children, will not be required to social distance – they are simply too young. Children based in Bubble 2 and 3 will be expected to maintain a social distance from others as far as they are able. They will have an allocated desk, which will not be shared. If your child is attending before or after school care they will be expected to social distance at all times, please bear this in mind when booking places. All of our other Covid measures - handwashing, sanitising, additional cleaning etc – will continue as they were during the Autumn term.
We will be offering a limited school dinner choice, due to the reduced number of children in school. Children can order a sandwich (ham, cheese or tuna) or a jacket potato (with cheese, beans, or tuna). Children can of course bring their own packed lunch.
Should your Key Worker requirements change please contact the school office to inform us as soon as possible.
Free School Meals
We are still waiting for confirmation as to the issuing of means tested Free School Meals during this lockdown. We will communicate details with you as soon as we have them. Children learning onsite will be able to access their Free School Meal at school, as they normally would.
Please do not hesitate to contact us if you require any further information at this time.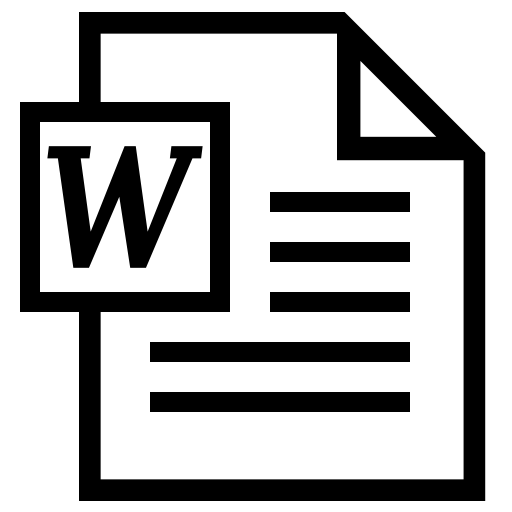 Jerome Remote Learning Policy
Hussey Road, Cannock, Staffordshire, WS11 9TP
01543278595
office@jerome-primary.org