Covid-19 - 8th March Opening
We return to onsite learning for all pupils on Monday 8th March 2021!
Full details of procedures and practice in place for our return to onsite learning can be found in the parent letters tab, letter dated 24th February. All parents and staff will be expected to follow the rules and guidance at all times.
Quick Overview
The School Day – The school day will continue to be staggered slightly, with some classes attending 8.45am-3.15pm and others 9am – 3.30pm. It is vital that children arrive and are collected on time so that the playground is cleared before the next group arrive. If you arrive early for a 9am start, or 3.30pm collection, then you should wait outside the school gates until the previous classes have entered/left and the playground has been cleared.
We are only permitted to allow one adult to enter school site when bringing a child to school. This is to support social distancing amongst parents. Young siblings should not accompany their parents if they are able to stay at home with another adult.
Entry to the site will be via specific gates for each class group as follows –
Nursery and Reception class – main school gate, off Hussey Road
Year 1, 2 and 3 – Chapel Street gate
Year 4, 5 and 6 – Kingswood Drive gate
It is vital that all parents enter via the correct gate and do not attempt to move around the site in an incorrect direction. We appreciate that you may be walking past one gate to get to your allocated gate, and understand this may be frustrating, but these are the rules that must be followed until further notice.
Start/End times are as follows –
Nursery – 8.45am – 11.45am (morning only children) 12.15pm – 3.15pm (afternoon only children) 8.45am – 3.15pm (all day children)
Reception – 9am – 3.30pm
Year 1 – 8.45am – 3.15pm
Year 2 – 8.45am – 3.15pm
Year 3 – 9am – 3.30pm
Year 4 – 8.45am – 3.15pm
Year 5 – 9am – 3.30pm
Year 6 – 8.45am – 3.15pm
Nursery children who attend school AM only will be dismissed from the Nursery gate at 11.45am. Nursery PM only children will be admitted at the Nursery gate at 12.15pm. Parents will not be permitted to enter the school site and should keep a safe social distance from each other whilst waiting to drop/collect their child.
As we aim to limit adult movement on site as much as possible, adults will not be permitted onto site at any other time of the school day – unless collecting your child for an emergency appointment, or if you have been asked to collect your child from school for any reason. For this reason, please try to keep non-emergency appointments outside of the school day.
Adults will not be permitted entry to the school building, unless in the case of an emergency or for safeguarding reasons.
Communicating with teachers and school –
Teachers will not be able to have lengthy conversations with parents at drop off or pick up times, due to the vital need to supervise the children extremely closely at all times. If you need to speak to the teacher responsible for your child, then please call the school office and we will ensure a telephone appointment is made. Class email addresses used for remote learning will not be active or monitored once the children return to school.
We are also asking parents to refrain from entering the school office area where at all possible. Again, please call to speak to a member of staff or to pass on a message, you can of course email if you prefer. Please use the lines provided if you wish to enter the office area. Only one adult should be in the school entrance area at any one time.
Items required for school–
We have been advised to limit the movement of items between school and home and therefore rules will be strict in terms of what can come into the building. Children can bring –
A bag to keep their belongings in.

A coat/gloves/hat

A sun hat and sun cream – on warm days please ensure sun cream is applied before coming to school. We will ensure it is re-applied at lunchtime. Please ensure you send your child with sun cream they can apply themselves – roll-ons are fab! Children will not be able to share sun cream.

A water bottle

A heathy break time snack if they wish – we will not be able offering our usual break time snacks at this time. Snacks could include fruit, cereal bar, toast, biscuits etc; but NOT crisps, chocolate or sweets.

Their lunch – unless they are having a lunch from school. Please ensure your child can open all of their own food items. Remember to include a spoon for yoghurts!

EYFS children will require a change of clothes, this bag will remain on site unless a fresh set is needed.

PE kit – all children should bring in their PE kit on the first day. We have made the decision for PE kits to go home each Friday, and back in each Monday, to allow for additional washing.
Unfortunately, children will not be able to keep bikes and scooters on school site at this time, they should not bring any other personal belongings – other than that listed above. We are also unable to give out birthday sweets/cake at this time.
Please ensure your child has everything they need in school at the start of the day, so that you do not need to return to site to bring them their things. We aim to keep adult movement on and off site as minimal as possible.
Should we need to close a bubble or return to remote learning for any reason please find a copy of the policy below-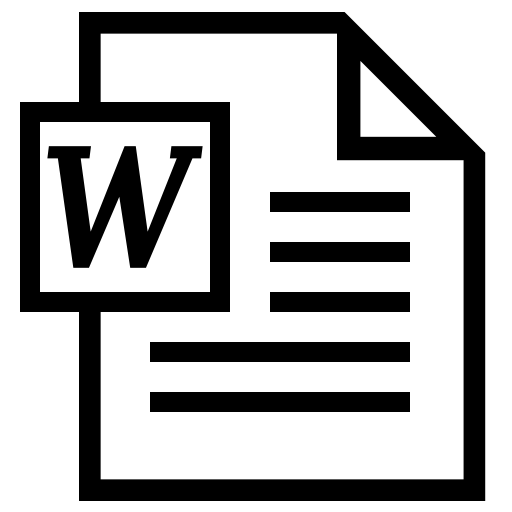 Jerome Remote Learning Policy
Hussey Road, Cannock, Staffordshire, WS11 9TP
01543278595
office@jerome-primary.org