Uniform Policy
We all believe that a school uniform is important for the following reasons:
It looks smart and gives a sense of belonging

It eliminates social problems caused by latest fashion fads

It contributes to a feeling of pride within our school
The Role of Parents
We believe that one of the responsibilities of parents is to ensure that their child has the correct uniform and PE kit, and that it is clean, in good repair and that the child's name is visibly labelled on all items. If a parent has difficulties for any reason with fulfilling this request they are asked to speak confidentially to a senior member of staff to discuss the issues. Parents should be assured that we will do all we can to help.
The school welcomes children from all backgrounds and faith communities. If there are serious reasons, for example on religious grounds, why parents want their child to wear clothes that differ from the school uniform, the Uniform Policy will consider such requests sympathetically. If any parent would like to request an exception to the Uniform policy they should, in the first instance, contact the headteacher and then the Governors.
The Role of Governors
The governing board supports the headteacher in implementing the school uniform policy. It considers all representations from parents regarding the Uniform Policy and liaises with the headteacher to ensure that the policy is implemented fairly and with sensitivity. It is the governors' responsibility to ensure that the school uniform meets all regulations concerning equal Monitoring and Review opportunities. Governors ensure that the school Uniform Policy enables children to dress sensibly, in clothing that is hardwearing, safe and practical.
Monitoring and Review
The governing board monitors and reviews the school Uniform Policy through its committee work by:
• seeking the views of parents, to ensure that they agree with and support the policy;
• considering, with the headteacher, any requests from parents for individual children to have special dispensation with regard to school uniform.
Our school uniform consists of;


Red sweatshirts/cardigans, with or without logos

White or red polo shirts, with or without logos

Grey or black trousers/skirts or pinafore dresses

Red and white summer dresses

Black shoes. Children should not wear shoes with coloured soles or logos

One pair of small stud earrings may be worn, but they must be removed for PE. Children are not permitted to wear any other form of jewellery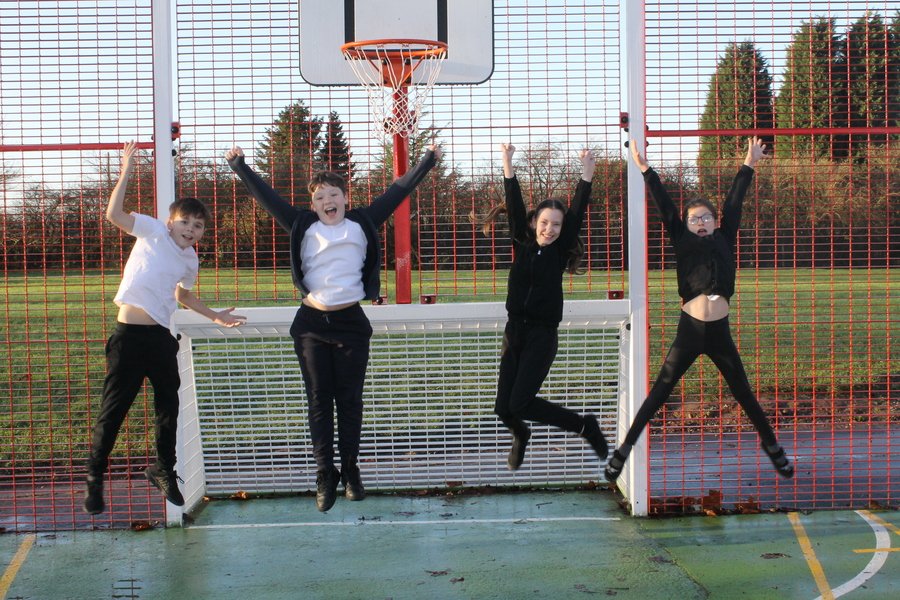 Our PE kits consist of;


White t-shirts and black shorts

For outdoor lessons, a plain track suit (appropriate colours would be black, grey or navy)

Trainers are needed for outdoor PE

Our Forest School kit consists of;
Outdoor shoes – trainers, walking boots or wellingtons
Warm socks in winter months
A warm coat – preferably waterproof
A jumper or fleece
A t-shirt
Trousers
Waterproof over-trousers (if possible)
An extra layer of clothing – for very cold weather
Sunscreen/hat and thin, long-sleeved top - for hot weather
We have no colour requirements for Forest School kit, but we do recommend old clothing where possible - it is likely to get very dirty! All children will take part in Forest School and thus they will have to wear their uniform if a kit has not been provided.

All children are required to wear school uniform, including our Nursery pupils.
Whilst there is no requirement for children to have branded uniform, this can be purchased from A&J Designs if you wish. Please follow the link below for further information -
Each term Jerome Primary School will facilitate a 'Uniform Swap Shop' to support parents with the cost of uniform, but also to encourage everyone to reuse and recycle.
Hussey Road, Cannock, Staffordshire, WS11 9TP
01543278595
office@jerome-primary.org