Keeping Safe
The information below will help you learn about staying safe in different situations. A huge thank you to Year 6 for helping put this information together for the whole school!
Where can I get support?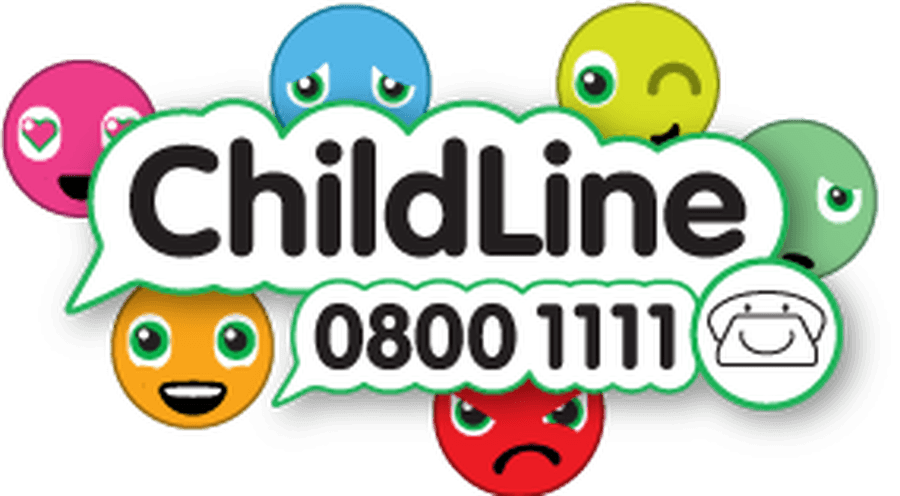 Childline is here to help anyone under 19 in the UK with any issue they're going through.
Calling Childline is free and doesn't show up on the phone bill

If you're deaf, hard of hearing, or have difficulties with speech, you can use the textphone service on 0800 400 222 (not available at night).
You can talk about anything. Whether it's something big or small, trained counsellors are there to support you.
Counsellors are trained staff and volunteers. All sorts of people become Childline counsellors. They're all different ages and come from lots of different backgrounds, but what they all have in common is that they want to help young people.
A Childline counsellor:
will listen to you and is genuine, open and friendly

knows it takes courage to contact us and isn't easily shocked

knows about the problems young people can face

will let you take your time and won't judge you or put you down.
Follow the link to explore the childline website: www.childline.org.uk.
Reporting Cyberbullying
If someone makes you feel uncomfortable or upset online, talk to an adult you can trust, such as a relative or a teacher. If you would prefer to talk to someone in confidence you can contact Childline (0800 1111)

If someone has acted inappropriately towards you online, or to someone you know, you can report it directly to the Child Exploitation and Online Protection Centre (CEOP). It could be an uncomfortable or threatening chat, or you may have been asked to do something that makes you feel uncomfortable.

https://www.childnet.com/young-people/4-11-year-olds/ - this website gives you lots of information and support so you can keep yourself safe online.
-----------------------------------------------------------------------------------------------
Never go anywhere with a stranger.

Never accept gifts or sweets from a stranger.

Never get in a car with a stranger.

Never go off on your own without telling your parents or a trusted adult.

If you feel you are in danger -

YELL, KICK, SCREAM, LIE or RUN AWAY.

Never go anywhere without telling a trusted adult - stay with friends rather than be on your own.

If you have been approached by a stranger tell a trusted adult (parent, teacher, uniformed police officer).

As well as understanding that some strangers are dangerous, it's important to know about adults you can turn to if you are on your own and in trouble. Safer strangers could be Police Officers, firemen, traffic wardens, shopkeepers, check-out assistants and paramedics. Safer strangers will usually be wearing a uniform.
-----------------------------------------------------------------------------------------------
PANTS Rul

e:
(Child Protective Underwear Rules)
Your underwear covers up your private parts and no one should ask to see or touch them. Sometimes a doctor, nurse or family member might have to, but they should always explain why, and ask you if it's okay first. Your body belongs to you.
Childline – 0800 1111
Childline is a free, 24-hour telephone helpline for children and young people anywhere in the UK. Trained counsellors offer comfort, support, advice and protection. Calls to Childline are confidential, and are free even from mobiles. Calls don't show up on phone bills. If you're deaf, hard of hearing or have difficulties with speech, you can use their textphone service on 0800 400 222 (not available at night). You can also look at their website: www.childline.org.uk.
More information about the Underwear Rule, can be found at nspcc.org.uk/underwearrule.
-----------------------------------------------------------------------------------------------
Child on Child Abuse
What is child on child abuse or bullying?
A child is someone who might be your friend, a child at school with you, or another child you may know.

Abuse is something which usually physically or emotionally hurts another person by using
behaviour that is meant to scare, hurt or upset that person.

Sometimes, it can be hard to know when abuse is happening, because not all abuse will hurt, scare or upset you, and you might not know it is happening. It's really important you know when you are being abused so we can make sure it stops.
You should always tell a trusted adult if you are worried about anything.
They can help you to make sure it stops!
Download our school Child on Child Abuse guide - created by Year 6! It will give you extra advice so that you know how to keep yourself safe.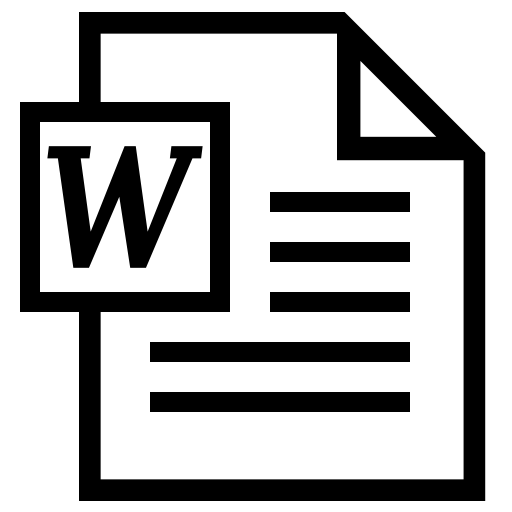 Child on Child Abuse guide for children.pdf
Remember, you can also call Childline to talk about any worry you might have.
-----------------------------------------------------------------------------------------------
Bullying
Bullying affects lots of people and can happen anywhere: at school, travelling to and from school, in sporting teams, in friendship or family groups, or in the workplace.
There is no legal definition of bullying, but it is usually defined as repeated behaviour which is intended to hurt someone either emotionally or physically. It is sometimes aimed at people because of their race, religion, gender or any other aspect such as appearance or disability.
Bullying can take many forms including:

If you are at all worried or feel you are being bullied you should talk to a parent, carer, teacher, friend or trusted adult. In school all staff recognise the seriousness of any instances of bullying and address them as a matter of priority.
There are also many useful websites and helplines providing support and advice, some of which are listed below
The National Bullying Helpline - 0300 323 016
-----------------------------------------------------------------------------------------------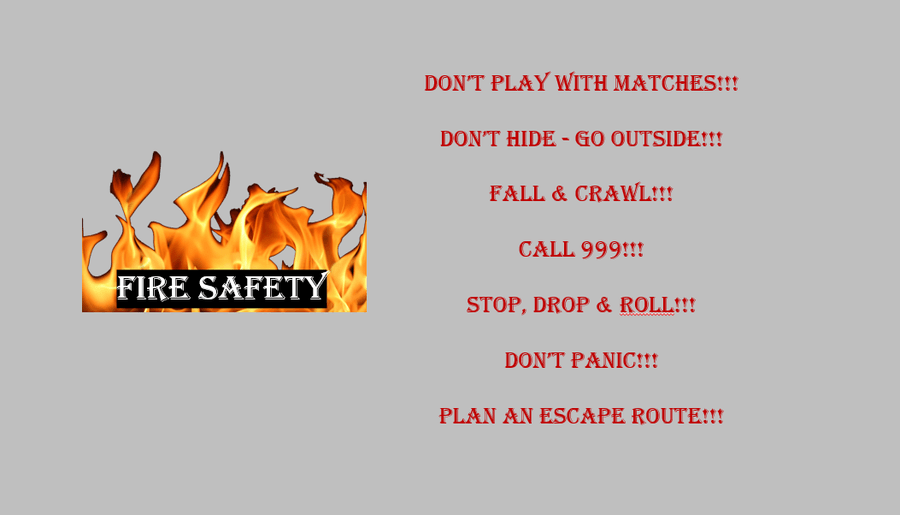 Raising awareness of fire safety is really important as it could literally save someone's life. It is important you understand what to do in an emergency.
Stop, Drop, Roll -
"Stop, drop, and roll" is used when clothing catches fire.

1. Stop where you are.
2. Drop to the ground and cover your eyes and mouth with your hands.
3. Roll over and over and back and forth until the flames are out.
4. Get help from a grown-up who will cool the burn and get medical help.

-----------------------------------------------------------------------------------------------
1. Find a Safe Place to Cross the Road
Always use any available zebra, pelican or traffic light crossings.

Ask a police officer, traffic warden, or school crossing patrol (lollipop lady or man) for help crossing the road if they are nearby.

If there is no crossing nearby, stop at a place where you can see along the road clearly.

Find a place to cross where all road users can see you and you can see all traffic.
2. Stop and Look Around
Stop and stand on the pavement when you are ready to cross.

Stand back a short distance from the kerb, but close enough that you can see all vehicles.

Take time to look around in both directions.
3. Look and Listen for Traffic
Use your eyes and ears to look and listen for traffic.

You often hear traffic is coming before you can actually see it.
4. Do Not Cross Until it's Safe
If you see traffic coming, let it pass by.

Do not cross the road until there is a safe gap and you have enough time to reach the other side of the road.
5. Look and Listen While You Cross
Walk across the road when it is safe, do not run.

Walk straight across the road to the other side, not diagonally.

Keep looking and listening as you safely cross the road.
GREEN CROSS CODE
Hussey Road, Cannock, Staffordshire, WS11 9TP
01543278595
office@jerome-primary.org